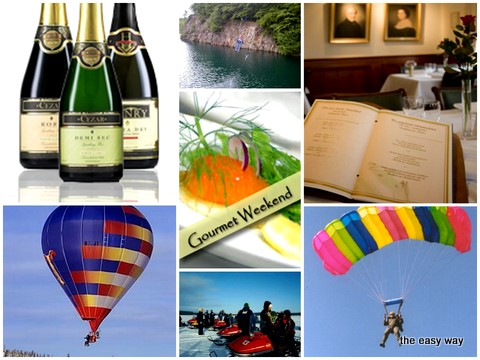 Activities & Kick-off's

The most important activities are those were we have fun together, get to know each other, giving the conference a season outside the box. Forget about work and everyday life for a while. Building bridges with laughter. We need to laugh more!


Below we have presented a selection of activities. We listen to you and help you develop an activity that suits you and your group. Nothing is bad enough for us. We have the best possible partners, which we have worked with for many years. They will take excellent good care of you.


- Cooking
- Wine tasting
- Champagne tasting
- Whisky tasting
- Chocolate tasting
- Murder & Mysteries
- Survival courses
- Samspel. Team building & Music
- Prisoners at the fort
- Sailing
- Be a Star
- Spa
- Dancing
- Skydiving
- Team building
- Balloon flight
- Box car construction
Enjoy the easy way!